Taxi to jfk made easier with Reliable Black Car service
Black Car service Reserve Now
Taxi to JFK can be stressful when a taxi cannot be found to get to the airport for a departure. Alternatively, the economy class black car services can also be unreliable at times of critical need due to no car availability. For years, New Yorkers needing a taxi to JFK have either had a hit or miss experience, barely making it to JFK Airport or flawless reliable Black Car service to JFK Airport every time. So, let's discuss each experience.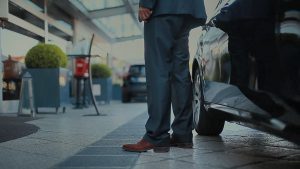 So, to get a taxi to JFK requires standing out on the street, waiting and hailing down a taxicab. In some cases, NYC Yellow taxis will refuse to head to the airport during busy times. This waiting and hailing game can be hit or missed. One may hail a taxicab and get the taxicab pickup and take you to JFK Airport. On somedays, waiting and hailing for a taxi to JFK can be 45minutes, 1 hour or even more time. In addition, during shift changes of taxi drivers, they may be hesitant to drive someone to JFK Airport because they may be penalized $50-$70 or returning a late taxi to the garage. Alternatively, there the economy class Black Car service providers such as Dial 7 Car service and Carmel Car services. These car services are linked to a network of driver owner operators who choose their trip assignments based on hour to hour. Many of these economies classed Black Car services do not offer any special incentives when these drivers can earn more with Uber by doing short local trips with Surge Price incentive per trip. When Uber offers drivers $25-$40 incentive per local trip, the Dial 7 car service drivers vanish only to work with Uber. However, Uber is also charging above premium class prices during this rush and additionally a car may or may not be available.
Then on someday, after waiting an hour, a taxicab willing to drive someone to JFK during late rush hour may even make travelers miss their flight due to late arrivals Running late to the airport can also occur with economy classed Dial 7 Car services because they tend to tell you a car will be available within 10-20minutes when in reality there are no cars available.  Travelers wait 30minutes with this economy classed Black Car services only to open the Uber app and pray for a taxi to JFK. For all these reasons, the next best option is to hire a truly professional black car service which has a reputation for being on time for your scheduled appointment.
The reliable professional black car service can take away the taxi to JFK stress and allow you to the traveler to utilize your time productively between meetings, conference calls, and arriving to the airport for scheduled departure. For the very best in class black car service, call 929-441-6442 and speak to customer service representative to discuss your black car service transportation travel between JFK and Manhattan, Manhattan to Newark Airport, black car service between LaGuardia Airport and Manhattan and anywhere a professional Black Car service is required. BOOK A BLACK CAR SERVICE ONLINE
Forget about the stress when Taxi TO JFK, instead try Black Car JFK Airport Car and Limousine service for your next executive first-class car service needs.