Black Car service Reserve Now
Southampton Limo Service, JFK, Black Car JFK Airport Car and Limo
When it comes to traveling between JFK and Southampton, choosing the right transportation service can make all the difference in ensuring a comfortable, hassle-free, and luxurious experience. Southampton Limo Service, offered by the reputable Black Car JFK Airport Car and Limo, stands out as the best car service between JFK and Southampton. With their commitment to providing exceptional customer service, top-notch vehicles, and professional chauffeurs, Southampton Limo Service is the ideal choice for discerning travelers seeking a seamless journey.
Why Choose Southampton Limo Service
Luxury Vehicles
Southampton Limo Service boasts an impressive fleet of luxury vehicles to cater to the diverse needs and preferences of its clients. From sleek sedans and spacious SUVs to elegant limousines and executive vans, the company offers a variety of options that ensure a comfortable and stylish ride. Each vehicle is meticulously maintained, ensuring a clean and pleasant environment for passengers.
Professional Chauffeurs
One of the key factors that set Southampton Limo Service apart is their team of professional chauffeurs. These experienced drivers undergo rigorous training and background checks to ensure that they are equipped with the skills and knowledge required to provide the highest level of service. Their chauffeurs are not only experts at navigating the busy roads between JFK and Southampton but are also skilled in providing personalized attention to each passenger, ensuring a safe and smooth journey.
Punctuality and Reliability
When you choose Southampton Limo Service, you can trust that your transportation will be punctual and reliable. The company understands the importance of timely arrivals and departures, particularly for clients traveling to and from the airport. They monitor flight schedules and traffic conditions in real-time to ensure that they are always on time and ready to assist you with your luggage.
Competitive Pricing
Despite offering unparalleled luxury and convenience, Southampton Limo Service remains competitively priced. They provide transparent and all-inclusive quotes, so you know exactly what you're paying for without any hidden fees or surprises. This commitment to affordability ensures that you can enjoy a premium transportation experience without breaking the bank.
Exceptional Customer Service
Southampton Limo Service takes pride in its exceptional customer service. From the moment you book your reservation until you reach your destination, their dedicated team is there to support you every step of the way. With a 24/7 customer service hotline, you can rest assured that any concerns or queries will be promptly addressed.
Customizable Services
Understanding that each client has unique preferences and requirements, Southampton Limo Service offers customizable services to ensure that your experience is tailored to your specific needs. Whether you require a child safety seat, have special accessibility requirements, or simply prefer a specific type of vehicle, the company is dedicated to accommodating your requests.
Experiencing the Southampton Limo Service Difference
To fully appreciate the difference offered by Southampton Limo Service, consider the following scenario: You've just landed at JFK after a long flight, and you're eager to arrive at your Southampton destination as quickly and comfortably as possible. As you exit the airport, your professionally attired chauffeur is already waiting for you, holding a sign with your name on it.
Meet Greet by Southampton Limo service.
You're escorted to your immaculately clean, luxurious vehicle, where you can relax and unwind in the comfortable leather seats. As you travel, your knowledgeable chauffeur takes the most efficient route, avoiding traffic and ensuring a smooth ride. You arrive at your destination in style, refreshed and ready to enjoy your time in Southampton.
When it comes to traveling between JFK and Southampton, there's no better choice than Southampton Limo Service provided by Black Car JFK Airport
wide variety of fleet Southampton Limo service
Check rates instantly Southampton Limo Service
Reserve online Southampton Limo Service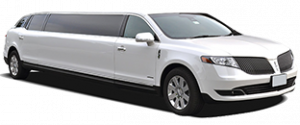 rated the best Southampton Limo service by East 27
5-star reputation for Southampton limo service among all Southampton
award winning Southampton Limo service
Mercedes Southampton Limo service
Party Bus Southampton Limo Service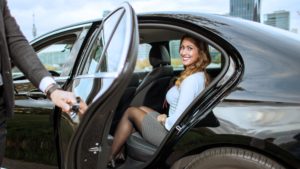 for the reliable Southampton Limo service
Call 929-441-6442