Transfer between JFK and Newark, reserve a car service to Newark Airport. Car service to Newark anytime
Air travel can often be a stressful and time-consuming endeavor, especially when navigating through the hustle and bustle of busy airports like John F. Kennedy International Airport (JFK) and Newark Liberty International Airport (EWR). One of the most critical aspects of ensuring a smooth and efficient journey is choosing a reliable mode of transportation to and from the airports. For travelers looking to optimize their experience, using a reputable car service to Newark Airport can be the perfect solution. This essay will discuss the benefits of utilizing a reliable car service between JFK and Newark airports, as well as the factors to consider when selecting the right car service to Newark Airport.
Car service to Newark Airport: between JFK/EWR
Benefits of Using a Reliable Car Service:
Convenience and Comfort:
When traveling between JFK and Newark airports, a dependable car service offers the utmost convenience and comfort. Unlike public transportation, which often involves multiple transfers and potentially long waiting times, a car service provides door-to-door service that caters to your schedule. With a professional driver handling your luggage and navigating the often-congested roads, you can relax and focus on your upcoming trip or meeting.
Time Efficiency:
Time is of the essence when it comes to catching flights or making important connections. Using a car service to Newark Airport ensures that you arrive promptly and without unnecessary delays. Professional drivers are familiar with the fastest routes and traffic patterns, allowing them to navigate efficiently between JFK and Newark airports. This level of efficiency can be invaluable for travelers with tight schedules or those on business trips.
Safety and Reliability:
A reputable car service prioritizes the safety and well-being of its passengers. By using a professional service, you can rest assured that you are in capable hands. Drivers undergo thorough background checks and training, ensuring they possess the skills and experience necessary to transport you safely. Additionally, reliable car services maintain their vehicles to the highest standards, reducing the risk of mechanical issues or breakdowns.
Customization and Flexibility:
Car services can cater to individual preferences and requirements. Whether you are traveling alone, with a group, or have special needs, a reliable car service will work to accommodate your requests. This flexibility and customization can make your journey between JFK and Newark airports a seamless and enjoyable experience.
Car Service to Newark Airport: transfer JFK to EWR
Factors to Consider When Choosing a Car Service:
Reputation and Reviews:
Before selecting a car service to Newark Airport, research the company's reputation and read reviews from previous customers. This information will provide valuable insight into the quality of service and professionalism you can expect. Look for companies with consistently high ratings and positive feedback.
Pricing and Transparency:
When evaluating car services, consider the pricing structure and any additional fees that may apply. A reliable car service will offer transparent pricing with no hidden charges. While it is essential to find an affordable option, be wary of services that offer prices significantly lower than the competition, as this may indicate subpar quality or hidden costs.
fleet: car service to Newark Airport
Fleet Options:
Choose a car service with a diverse fleet to accommodate your specific needs. Whether you require a luxury sedan for a business trip or a spacious van for a family vacation, a reliable car service will offer a range of vehicle options to suit your preferences.
best CSR & best car service to Newark Airport
Customer Support:
A dependable car service will have a responsive and helpful customer support team. This is crucial for addressing any concerns, making changes to your reservation, or seeking assistance during your trip. Opt for a car service that provides 24/7 customer support and clear communication channels.
Conclusion:
Using a reliable car service between JFK Airport and Newark Airport can significantly enhance your travel experience. By offering convenience, time efficiency, safety, and customization, a professional car service can cater to your individual needs and preferences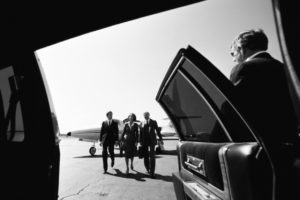 call 929-441-6442 for a car service to Newark Airport or book online